Hello. I am in the process of transferring my data over so I have a whizzier and more interactive site – with my social media links working properly – but come and say hello. I do post at https://www.facebook.com/annavaughtwrites/ but really, it's twitter I like.
https://twitter.com/BookwormVaught/status/956086015105564672
Here is what I am up to! The first thing, which has made me extremely happy, is that my third book, Saving Lucia (mentioned below) will be published by Bluemoose Books in 2020. I've also started to write weird fiction and horror. More on this as I work, but my non-fiction, 'Shadow Babies' will be published soon on The Shadow Booth website, with two short stories, 'Feasting; fasting' and 'Cave Venus et Stellas', appearing in the next print anthology of the same. It's a new, crowdfunded anthology. Do look! Here's the current edition of the print and a website link:
http://www.theshadowbooth.com/p/store.html#!/The-Shadow-Booth-Vol-1-Paperback/p/97253611/category=0
http://www.theshadowbooth.com/
I am currently submitting a piece on the theme of disease for the second edition of the new Lune Journal, so we shall see.
Although I can't say much about this, I am in the process of working on a fourth book, a Southern Gothic novel called The Hollows. This is influenced very much by books I love and pieces of research I've been doing. I was fired up, also, by David Hackett Fischer's Albion's Seed, a wonderful piece of scholarship, detailing the folkways of four distinct groups of people who went from 'Albion' to America and what was transplanted with them in terms of culture, worship, food…do read it; such a fascinating book. My book is an account of very early settlers from the West Country…but it goes dark, very dark. My own Tidewater 'Tess' (do you see a clue to her origins there?) is a complex character and, in building a new life, begins to hold court. She is charismatic, brilliant, well read and to look at her…as you will hear, it is like looking into the sun. Except you should not. You should not look; or attend. Do not visit her in The Hollows of Appalachia. Yes, yes, I know: what's a British writer, with a language that's inflected by Welsh family and influence, even thinking of doing here? How on earth is she going to pull off the language? How will she have a ear? Well, for a start we are in the mid to late 17-th century, a favourite period of mine in British literature, history and culture and we have very early settlers, for whom there is little record of language spoken or adopted while in America, but a wealth from their recent 'Albion'. Even so, mistakes will be all my own, but in case you think I am appropriating something, let me say that this is a region I love and I am married to a Georgian. More on which another time.
I have begun, having been asked by a heroine of mine, to draft with her a pitch for a collection of essays on a theme which I shall be able to detail soon.
A book I've co-edited is out this March. My Europe by Patrician Press.
http://patricianpress.com/book/my-europe-a-patrician-press-anthology/
My second book, a novella called The Life of Almost, will be published by Patrician Press this October. Here: 'This is a dark comedy set in Wales and a spectral reworking of Dickens's Great Expectations. Almost is a boy, brought up by his sister, Perfection. He is shrouded by bereavement and surrounded by the hauntings of his family's undead. He plays in the sea caves, visits graves, amongst mermaids, longing mermen, morticians, houses that respire and a poltergeist moss that grabs your foot. A cast of family and friends drawn from sea caves, the embalming table, the graveyard and the dark Clandestine House, which respires heavily and in which time has stopped. And like Pip, he sings into the sea and likes to tell stories – the key theme of the book which is the story of his life, his struggles and triumphs. He is thwarted in love but understands – the night he meets a ragged convict, for the convict is a merman, come on land – that he has deep and commanding powers.'
Almost is a bard boy, you know. And what is more, how can he be there when the eprigraph tells you that he was, some time ago, drowned at sea with his beloved Seren, of Clandestine House on the Cleddau? I've sprinkled the novella with original poems, too; all about landscape, love, sea-worlds, magic and longing; that word hiraeth, in Welsh.
http://patricianpress.com/book/the-life-of-almost/
Oh yes, if you do look at the Patrician Press site (link above), here's my first book:
'This is a black comedy in which Alison conceived in childhood an alter ego called 'Hapless Ally' to present a different, more palatable version of herself to her family and to the world beyond. Ominously, the alter ego began to develop autonomy. Alison deals with this helped by a varied catalogue of imaginary friends. The book is about serious matters: fear, confusion, dark days of depression and breakdowns. It carries a timely message to anyone pole-axed by depression or associated problems — or any reader interested in such things: you can, like Alison, survive and prevail. Ah, if you had to survive — would you kill for it? Now that is an interesting question.'
It's an autobiographical novel.
My third book, Saving Lucia will be published by Bluemoose Books in 2020…I mentioned this above. I really do feel that this press is one of the finest in the British Isles and I am so delighted that they have accepted my book. Here are its central characters. The Honourable Violet Gibson, who tried to assassinate Mussolini in 1926, and her fellow hospital patient, Lucia Joyce, daughter of the novelist James Joyce.
Knock yourself out. Go shopping on the Bluemoose site or at an independent bookshop near you. I am about to read Harriet Paige's Man with a Seagull on his Head.
https://bluemoosebooks.com/books
Here are the other pieces I've had published since mid December.
http://losslit.com/feature/give-sorrow-words/ 'Give Sorrow Words' – narrative non-fiction
https://thecontemporarysmallpress.com/2017/11/24/an-indie-press-christmas/ a piece about buying Christmas presents from the indie presses
AND
https://thecontemporarysmallpress.com/2017/12/01/everywhere-is-somewhere/ – a review of the memoir of cultural pioneer, Naseem Khan
A site for small presses, writers, poets & readers
http://review31.co.uk/essay/view/50/diversity-risk-taking-and-community-a-celebration-of-2017%E2%80%99s-small-press-anthologies  An account of my favourite mixed form indie anthologies of 2017 in Review31
And https://visualverse.org/submissions/the-christmas-chrysalid/ one hour to write a piece stimulated by this month's image…
Coming next, reviews of Neil Griffiths' As a God Might Be (Dodo Ink),
Tommy Hazard's Takeaway (Morbid Fiction) 
…and Gary Budden's Hollow Shores (Dead Ink)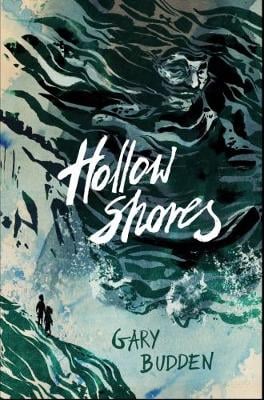 None of this is my day job and yet…
Anna xxx