Follow me on twitter https://twitter.com/BookwormVaught 
Hello all.
I am just in the process of updating this site so that the rolling twitter feed is engaged and I will also be producing a newsletter. I'm gathering steam – so it's about time.
I have just finished edits on my second book, novella, The Life of Almost. This will be out on August 31st with some events local to me. If you'd like to invite me further afield to do or share in an event, go ahead. That would be lovely. Also, if you would like to review the book, great.
You can order the book here, from the press website or buy through a lovely indie bookshop. If they don't stock, they can order. It is available online at both Amazon and Waterstones, but the latter is still not stocking texts by this lovely little boutique press for – I asked a manager – 'purely commercial reasons'. Well.
http://patricianpress.com/book/the-life-of-almost/ That's boy Almost on the cover; he's reading on the sand with a brace of mermaids…
Published August 31st, 2018
This is a dark comedy set in Wales and a spectral reworking of Dickens's Great Expectations. Almost is a boy, brought up by his sister, Perfection. He is shrouded by bereavement and surrounded by the hauntings of his family's undead. He plays in the sea caves, visits graves, amongst mermaids, longing mermen, morticians, houses that respire and a poltergeist moss that grabs your foot. A cast of family and friends drawn from sea caves, the embalming table, the graveyard and the dark Clandestine House, which respires heavily and in which time has stopped. And like Pip, he sings into the sea and likes to tell stories – the key theme of the book which is the story of his life, his struggles and triumphs. He is thwarted in love but understands – the night he meets a ragged convict, for the convict is a merman, come on land – that he has deep and commanding powers. 
A substantial extract from the first chapter of the book is published on the 25th of May in New Welsh Reader. You can navigate to information on that from here:
https://www.newwelshreview.com/ 
Next month, two of my (short) short stories are published in volume two of The Shadow Booth, a great place to read weird and eeried fiction. Boom.
https://www.indiegogo.com/projects/the-shadow-booth-vol-2-books-horror#/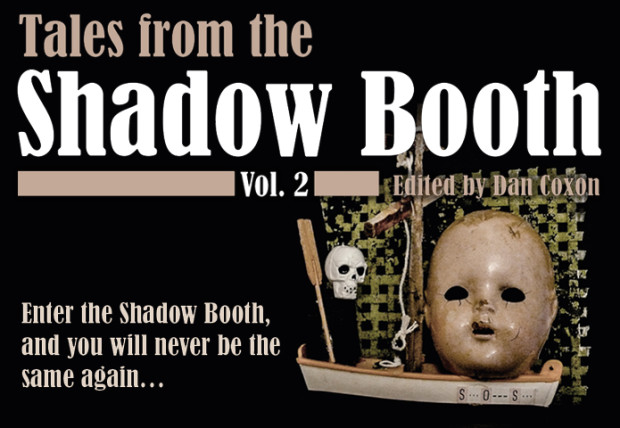 I have applied for a Gladstone's Writer if Residence slot for next year because, reader, day job, three kids, assorted other folk to look after, books three and four to edit and A RESIDENTIAL LIBRARY OOOOOH. Fingers crossed for me?
I mean look at this place? https://gladstoneslibrary.org/events/writers-in-residence I am determined to book a stay there if I don't manage a writer in residence slot – it is, I know, very competitive.
Also, my husband and I are sponsored a weekend ticket for The Literary Consultancy's Get a Job in Publishing weekend course
https://literaryconsultancy.co.uk/2018/03/get-job-publishing-sponsors-showcase/
and I just did the same for the Bare Lit Festival and it has gone to a wonderful home: you know who you are! Have a wonderful time xxx
Sponsoring the ticket for TLC led me to write this blog post for them; it's about writing a book when you have no time and managing self doubt as you do it. Here:
https://literaryconsultancy.co.uk/2018/04/managing-self-doubt-write-book-dont-time/
It begins…
I am in my early days of my writing, so you are not looking at someone who is a seasoned professional.
I'll tell you what I am.
I am a quick learner; I chat and make contact very quickly. I am acquisitive of information, always reading, thinking and noticing. In a way, I am always working. What I thought was not possible has turned out to be something rather different. Not easy exactly, but more accessible than I had managed. And I seem to have written a good deal.
In late summer 2014 I sat at the kitchen table and started typing a question. That question became the first line of an autobiographical novel. That first book was published in March 2016. I realise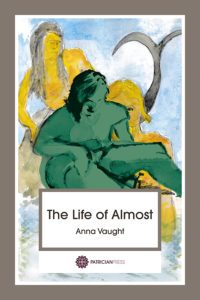 now that twenty months from first line to publication is a bit of a clip, but didn't know it then because I was so naive. I do think, for what it's worth, that naivety is underrated. My second book comes out this summer (2018), the third is placed for 2020, and the fourth is going straight to an agent and I want you to cross everything here. I am also pitching something non-fiction collaboratively with a much finer writer than I (if she reads this; don't argue) and working on pre-publicity for the second book. At last count I have also published two poems, a very short memoir, reviews, features, guest blogs, short stories, and creative non-fiction. Flash fiction is on its way. I think in all I've published twenty or so pieces across journals and magazines, web and print. I'm quietly increasing my stock; my 'profile'. No-one told me to do this. Again, it's that naivety. I just thought, 'Give it a go,' rocked up and started pitching. And it worked. I also found time in that period for some rejections, lost manuscripts, and serious faffing about when second and third books were written to time for someone who then rejected them with a form letter and didn't invite me to send further work. That set me back – time-wise, mood-wise – but I'm tougher now. And I realise the passion I felt for one of my rejected projects obscured the paucity of its quality. Or marketability. The fact I had no adequate platform. Cave scriptor.
None of this is my day job.
Now, you may have seen elsewhere on this blog that I have a bursary called The Fabian Bursary. Do you think you might to like to apply for it for this September. Read this, but just something to note: I have removed all age restrictions. My background is largely secondary teaching, but I do see that as I move along with my writing, I could be supporting a broader demographic. Also, it needles me that there are age limits on things, such as literary prizes and funds. Because so many people come to writing – or study – later. Because of lack of confidence, physical and mental health problems, caring responsibilities, prejudice or poverty. So this is a gift. It's hopefully the gift that no-one gave to me when I was younger. You could use it for a GCSE, an A level or any creative writing project, say! xxx
https://annavaughtwrites.com/the-fabian-bursary-announcing/
Right: what else have I done. Creepy memoir – NOTE MEMOIR: ARE YOU GLAD THIS AIN'T YOU RA HA??? 'The Shadow Babies'
http://www.theshadowbooth.com/2018/01/memoir-shadow-babies.html
Also, the few reviews I've done in the past few months:
http://review31.co.uk/essay/view/50/diversity-risk-taking-and-community-a-celebration-of-2017%E2%80%99s-small-press-anthologies This is about small press anthologies.
http://review31.co.uk/article/view/542/laughter-in-the-dark This is about Takeaway, by Tommy Hazard at Morbid Books.
https://thecontemporarysmallpress.com/2018/02/16/he-built-a-house-and-next-to-it-a-church/ This is my review of As a God Might Be, by Neil Griffiths. This was my book of 2017.
And here my review of the late Naseem Khan's memoir, Everywhere is Somewhere. https://thecontemporarysmallpress.com/2017/12/01/everywhere-is-somewhere/
And did some co-editing on this https://thecontemporarysmallpress.com/?s=my+europe Currently waiting for commissions for the next anthology from this press, Tempest, which I'll help to edit and for which I will write a foreword. You'll be able to follow it here: https://patricianpress.com/books/ And aren't they pretty books? Such strong artwork.
And finally, I have a July deadline for my fourth book, The Revelations of Celia Masters (news on which will follow, when I can) and my third book, Saving Lucia – which is about the last days of the Honourable Violet Gibson who shot Mussolini in 1928 – oh and her co-patient in Northampton Infirmary, Lucia Joyce, daughter of James Joyce. Bluemoose is a wonderful press and it's so lovely to see it in the sun for works by Ben Myers and Harriet Paige, and the work the press is doing as part of the Northern Fiction alliance. Here: https://bluemoosebooks.com/ and go and buy the book below now?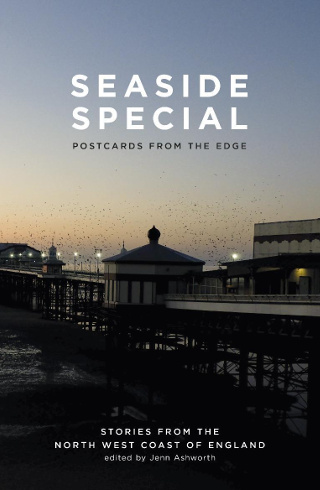 Anyway, head down now with finishing fourth book and teaching (and my own eldest is doing GCSE at the moment so it's all go) BUT I am having a little two day holiday in London, when I get to go to the launch of this little beauty: 
There's a launch at Waterstones Islington on June 21st and it's pubished by Bluemoose. I was lucky enough to read a proof copy ahead of time and thoroughly recommend it to you. Here: this is a synopsis from the website of Foyles:
Malka grows up in the Old City of Jerusalem in the confines of the Ultra-orthodox Jewish community. Meandering through the narrow streets she finds herself at the door of one of the city's most renowned and reclusive mystics and discovers her father's top rabbinical student, Russian immigrant Moshe studying forbidden Kabbalistic texts. She has a disturbing vision of a tree of prayers growing up inside the house, and the prayers all seem to be talking to her. The prayers become a giant bird, and chase her from the house. Malka has unwittingly uncovered a great mystical gift. Kabbalists believe that since the world was spoken into existence, if they can hear and understand that original Divine language, they can use it themselves, to shape and manipulate reality. Once in a millennia, a kabbalist is born with this ability. It turns out that Malka is one of them. After a disastrous first date with Moshe, Malka flees Jerusalem for Safed where she is drawn into a cult called Mystical Encounters, run by charismatic cult leader Avner Marcus. Avner is unsettled by Malka's authenticity, and she is not allowed to attend classes. Her only friends are former night club singer Shira, and traumatised ex-soldier Evven. Malka sets up her own mystical retreat in the woods, at an abandoned construction site. When she reveals this to Avner, he forces her to take him there and tries to rape her. Malka manages to evade him, and then burns down the cult after manipulating the Modern Hebrew word for Electricity, Chashmal
Malka heads for Tel Avi, and sleeps rough on the beaches of the mixed Arab-Jewish city of Jaffa. Here she is discovered by legendary Arab chef Rukh Baraka, who is seeking to rekindle his career by training Arab and Israeli street children to create extraordinary food for his new restaurant, the Leviathan. Malka bonds with fellow runaway Mahmoud, who is escaping the wrath of his Imam father at his "deviant" sexuality. Mahmoud reveals the city behind the city, the hidden Palestinian history of which Malka has been ignorant. Moshe has been trying to find Malka and is forced to confront some of his own demons, including the disappearance of his younger sister when she was in his care. Moshe swears that he will not lose another girl he loves.]
And that's it for now!
Anna xx